We are committed to making your stay as comfortable as possible.
The staff at the CLA's Reception Office are here to assist you in all aspects of your everyday life in France!
Our team (Aline, Maryline, Patrice and Paula) is always available to give you any practical information you may need, to make sure your stay is pleasant and that you feel at home in France. We'll help you with everything you need to know before your arrival in Besançon: how to get here, find accommodation and take care of administrative formalities. Once you are here, we can assist you with obtaining visa approval, getting a student's residence permit, taking out insurance or making medical appointments. What our Reception team offers is a lot more than administrative assistance: we give you personalized support and enable you to feel at home in Besançon as smoothly as possible.
Welcome to the CLA - practical information booklet 2020-2021
Our Reception Office can provide tailor-made services for groups, such as airport transfers, restaurant reservations and accommodation bookings. (Please do not hesitate to ask about this when you contact us).
Contact : cla@univ-fcomte.fr
GETTING TO THE CLA AND TO BESANÇON
• From Paris
From Roissy Charles de Gaulle airport: Several high-speed trains (TGV) to Besançon Viotte train station leave the airport daily (train schedules may vary depending on the season).
You can also take a train to Besançon from Gare de Lyon station in central Paris: take the RER express train from the airport (the B line to Chatelet - Les Halles, then the A line), a taxi or a Bus direct shuttle. There are several high-speed trains a day from Gare de Lyon to Besançon, and this is faster than leaving from Charles de Gaulle Airport.
From Orly airport: take the 91 RATP bus towards Vaugirard, get off at Gare Montparnasse, then take the Bus direct line 1. Get off at Gare de Lyon and take a high-speed train (TGV) to Besançon.
For more information: Aéroport de Paris; train schedules on the SNCF website.
• From Lyon
At Saint-Exupéry airport, take the Rhône Express tramway to Lyon, then the train from Lyon Part-Dieu station to Besançon.
• From Basel-Mulhouse
When you arrive at the airport, take the EuroAirport (Distribus) shuttle to Gare de Saint Louis station, then the train to Besançon.
Besançon has two train stations: Franche-Comté TGV station, which is 12 km away from the town centre, and Besançon Viotte. A shuttle service connects both stations. To make your journey as easy as possible, we recommend that you take a train to Besançon Viotte station.  Book your ticket here:
https://www.sncf.com/fr
Besançon is 4 hours away from Paris, 2 hrs 15 away from Lyon, Strasbourg and Geneva, 1 hr 30 away from Basel, 1 hour away from Dijon, or 1 hr 40 away from Lausanne. Leave the A36 motorway at exit 4 (Besançon - Saint Claude), then follow the signs to the town centre ("centre-ville") and the CLA.
If you don't have a car, why not try carpooling? It's an excellent way to travel for less, and to meet French people as soon as you arrive. Try:
BlablaCar
,
Laroueverte
,
Carpooling
, etc.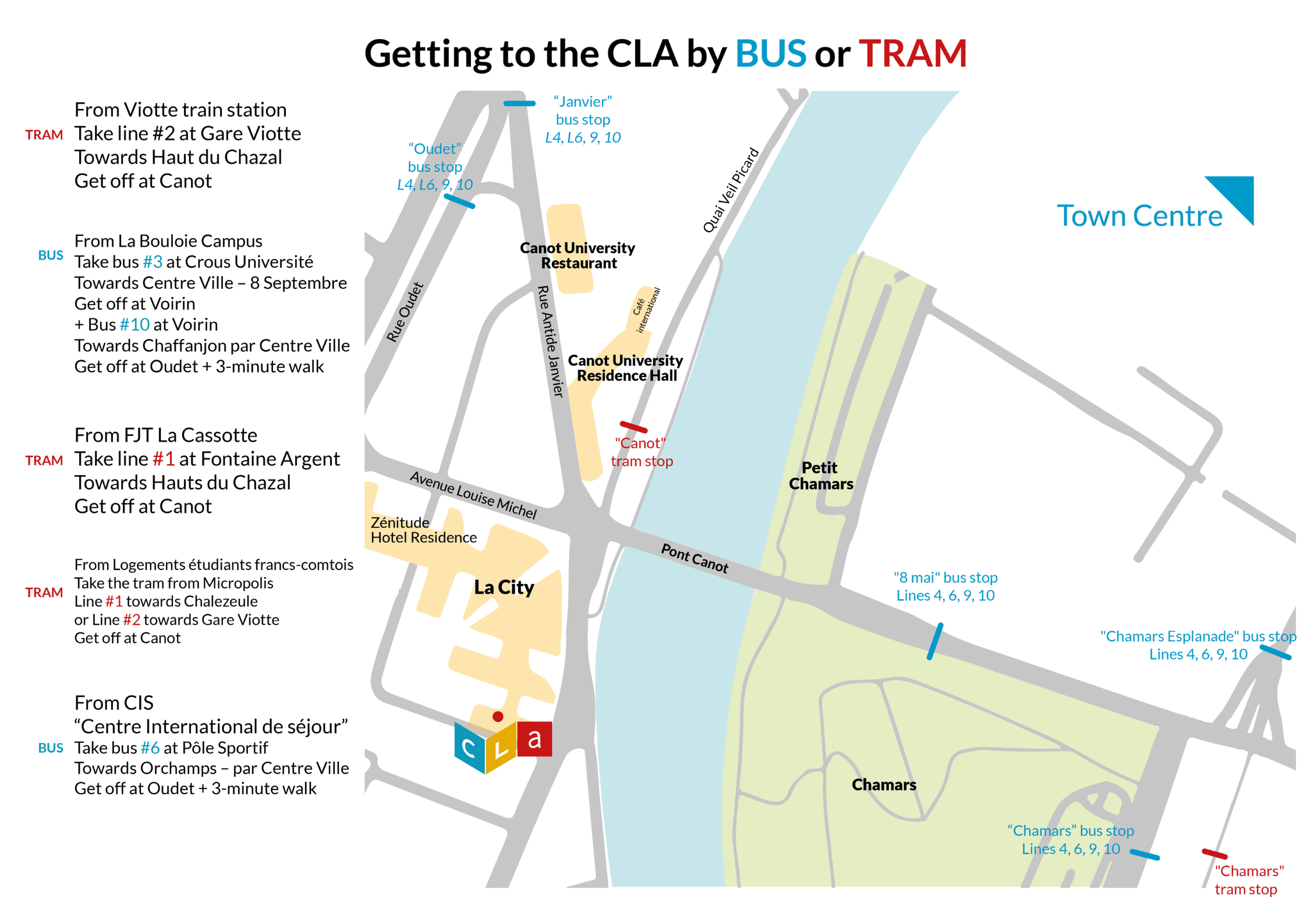 If you're driving, go towards the town centre (centre-ville), follow the signs to the CLA and park at Chamars car park (parking fees will apply).
If you take the train to Besançon Viotte train station, take tramway line #2 towards Hauts du Chazal and get off at Canot, which is about 10 minutes away (the tram stop at Viotte is slightly downhill from the train station, on avenue de la Paix). Walk along the Canot University Residence Hall (« cité universitaire ») and cross the street. The CLA is located in the group of glass buildings called La City, near Canot bridge.
For more information, visit the following websites: Ginko (Besançon public transport company) and the Besançon Tourist Office.
Please note that some modes of transport might be impacted by COVID-19 sanitary measures: don't forget to check that they're running before you leave!
ACCOMMODATION
The Reception Office can help you to find accommodation. You can contact us as soon as you sign up for a course.
Depending on the length of your stay, the level of comfort you're looking for and your budget, you will be able to choose between different types of accommodation. We can assist you in choosing the best one for you and handle any bookings you may need. Please send your request to logement-cla@univ-fcomte.fr at least 2 weeks before you arrive (we will not be able to guarantee a reservation if you contact us later).
Groups of students under 18 staying with a host family must be enrolled and their accommodation booking confirmed at least 10 weeks before arrival.
Download our Accomodation booklet 2020 (French Version)
Contact: logement-cla@univ-fcomte.fr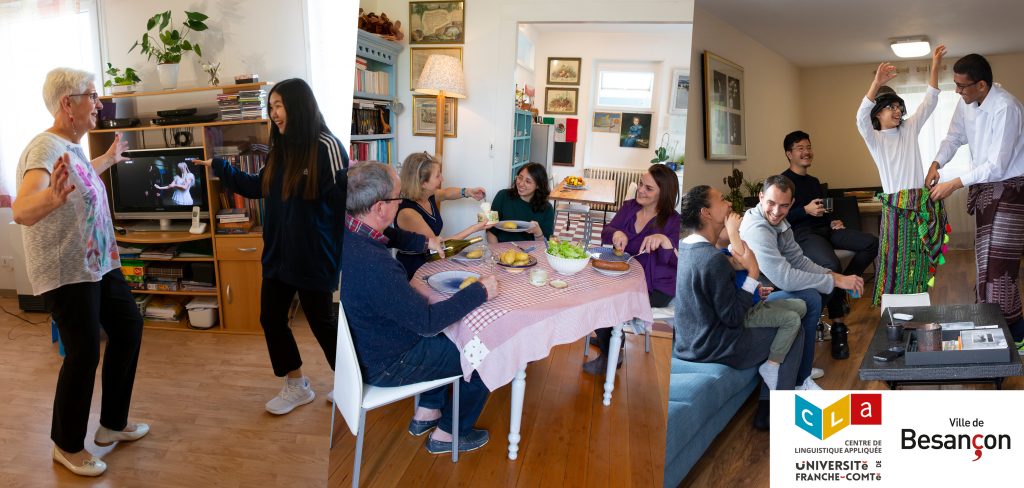 Discover the French way of life by choosing to stay with a host family! Homestay is a great way to settle into local life and to learn French fast. All of our host families are vetted by the CLA, and we make sure each house/flat is comfortable, pleasant to live in, and located fairly close to the town centre and the CLA. Share and discover the life of locals for a fulfilling language immersion experience!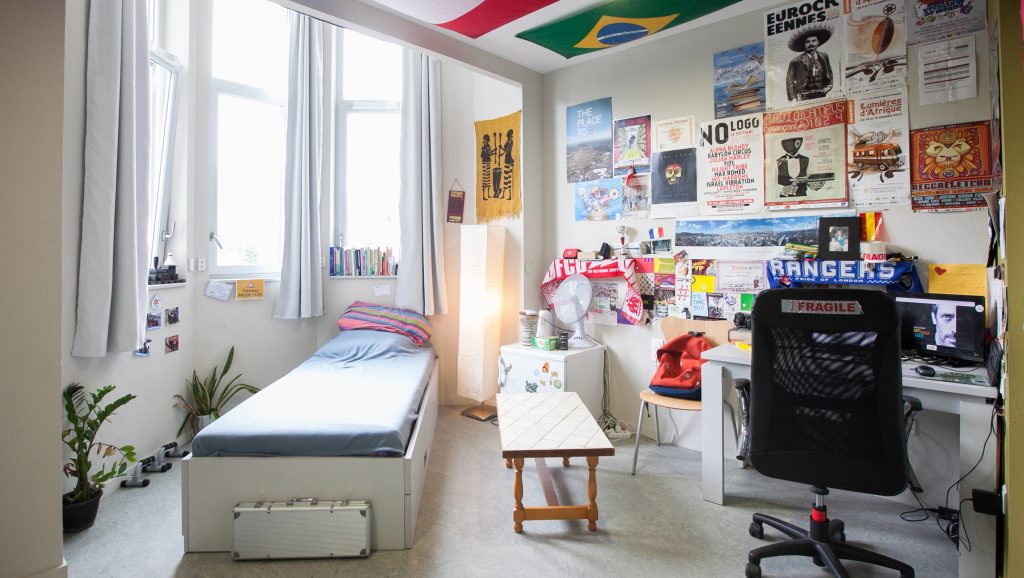 By living in a residence hall, you will be at the heart of student life. The CROUS offers rooms in the Colette Residence Hall, on the Bouloie Campus. Just 3 kilometres away from the town centre, this area is easily accessible by bus. During the summer, the Canot Residence Hall, which is next to the CLA, is open for participants in our Teacher Training program. Accommodation is also available in private halls situated in various areas of Besançon: Logements étudiants francs-comtois, Cap'Etudes, Logiméa.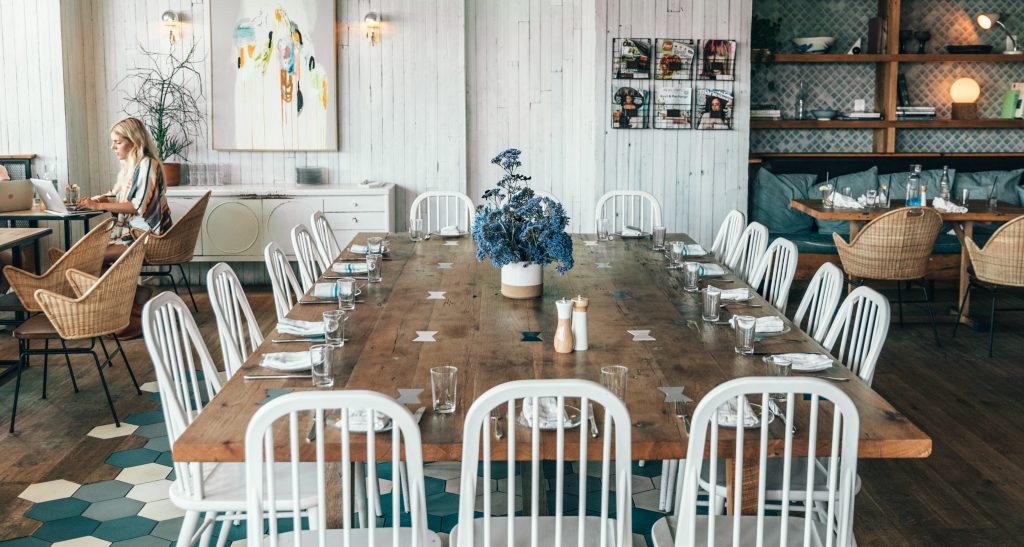 The 
La Cassotte
and 
Les Oiseaux
 hostels and the
CIS
 are located near the town centre or are easily accessible by public transport. They offer modern, comfortable accommodation with catered packages for any type of stay, long or short, so you can enjoy feeling independent while benefiting from on-site services.

Besançon has a large number of hotels, all located in or near the town centre, which offer quality accommodation.  Hotel Residences such as
Zenitude la City
 and 
Moncey
also offer self-catering studio apartments for up to 4 guests.
Several of these residences offer a discount to CLA students depending on the time of year and the length of their stay.
Besançon is located in the east of France, and its continental climate makes it a town for all seasons. Mild temperatures in the springtime will allow you to spend time in parks and at the terraces of cafés and restaurants.
Summers are usually quite hot here, but you can stay cool by walking along the Doubs river or finding shade in the surrounding hills. In the evening, take a stroll through town and enjoy open air musical and cultural events!
In the autumn, temperatures are generally mild enough to spend time outside, but be prepared for cold weather and even a few days of snow in the winter! After all, Besançon is at the foot of the Jura mountains.
Remember all this when you pack for your trip: don't forget to bring warm clothes for autumn and winter, and lighter clothing for spring and summer.
Here are a few examples of how much things cost in Besançon:
- a room at a CROUS residence hall: 257 €/month
- a night at a hotel: 36 € - 126 €
- a meal at one of the university cafeterias: 3,25 € - 6,50 €
- a meal at a restaurant: 12 € - 25 €
- a sandwich: 3,50 € - 5 €
- a combo meal (food + drink) at a fast-food restaurant: 8,50 €
- soda or juice at a café: 3 €; an espresso coffee: 1,50 €
- a baguette: 1 €
- a bus or tram ticket: 1,40 €; a 10-trip bus/tram pass: 12 €
- a doctor's appointment: 25 €
1) Visas and residence permits: if you have obtained a long-stay visa (visa de long séjour valant titre de séjour, VLS-TS), you will need to confirm it online within 3 months after your arrival: https://administration-etrangers-en-france.interieur.gouv.fr/particuliers/#/If you wish to continue studying in France, the Reception Office can help you renew it with/at the Préfecture du Doubs (applications must be made 2 months before your visa is due to expire).
2) Bank accounts: if you are staying in France for at least 3 months and wish to open a bank account, you will need the following documents: official ID (including your picture and signature), your residence permit (VLS-TS) and recent proof of residence (utility bill dated less than 3 months or tenancy agreement).
3) Social security: if you are staying in France for more than 3 months and if you are not an EU national, you will need to register for French social security online when you arrive: https://etudiant-etranger.ameli.fr/#/
French social security does not cover all medical expenses, however, so we recommend that you also get complementary health insurance. If you are an EU national, you can use your European Health Insurance Card (EHIC or CEAM, Carte Européenne d'Assurance Maladie in French).
If you are staying in France for less than 3 months but don't have health insurance in your country, we recommend that you take out insurance from a French company.
4) Home and liability insurance
Depending on the type of accommodation you choose, you might need to take out home insurance: for information about this, ask your landlord or someone at the front desk of your residence hall. Liability insurance is mandatory (it's usually included in your home insurance).
5) Benefits and the VISALE procedure
Under certain conditions, you can claim benefits from the French government to help pay your rent: the CAF (Caisse des Allocations Familiales) can provide you with housing benefits. In France, tenants are normally required to provide a security deposit to their landlord. This security deposit can be provided for you through the Visale procedure.
If you have any questions about administrative matters or life in France in general, please contact the Reception Office team: accueil-cla@univ- fcomte.fr